Serving Mesquite & Plano Since 2006
Trust your

air conditioner installation

to the experts that care.
Since 2006, FERSA HVAC Heating & Air has been the most trusted HVAC service provider in Forney and Mesquite, offering unparalleled service to homeowners in both Mesquite and Plano. Our team of highly skilled service technicians are committed to exceeding your expectations, ensuring that your HVAC system is running smoothly and efficiently. With our guarantee of excellence, you can trust FERSA HVAC Heating & Air to deliver top-notch service every time.
Schedule Your Service Today!
Looking for a trustworthy team to repair your Air Conditioner Installation in Mesquite & Plano?
Schedule Service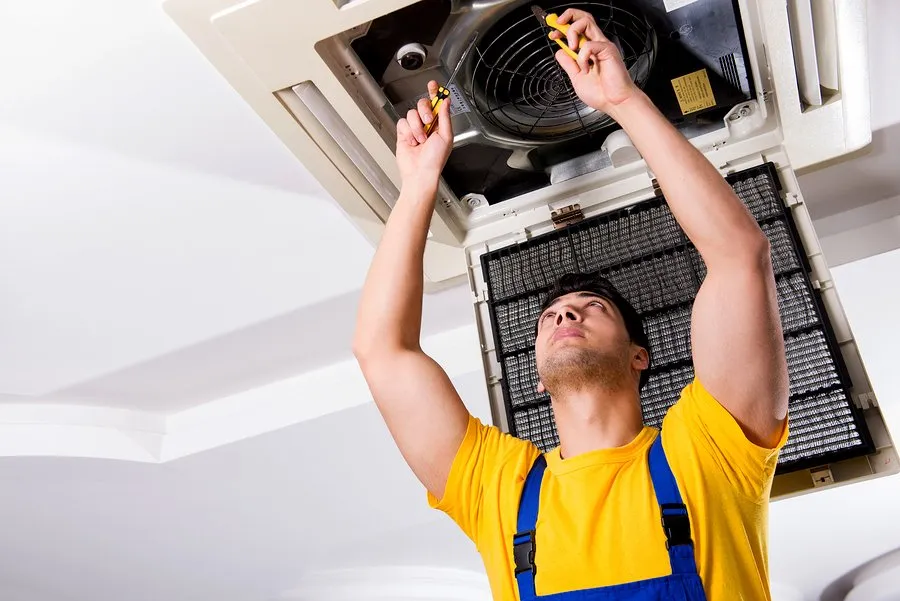 Air Conditioner Installation in Mesquite and Plano
Right Size, Efficient, Experienced.
When choosing an air conditioner for your home in Mesquite and Plano, it's crucial to take into account your lifestyle and preferences. Additional home comfort features like a humidifier or indoor air quality system may be important to you. Additionally, some important factors to consider include:
Which type of air conditioner is optimal for my home?
In Mesquite and Plano, there is a wide variety of air conditioning options available, from split-systems to geothermal units, each with unique features that cater to different types of homes and individual needs.
Which air conditioner brand is considered the best?
When it comes to selecting the best air conditioner brand, conducting thorough research and reading reviews can provide valuable insights. However, it's important to also consider the HVAC company you choose for installation. Working with a reputable and experienced company like FERSA HVAC Heating & Air in Mesquite and Plano can provide an indication of the level of performance and service you can expect from your new AC system.
What is the appropriate size for an air conditioner to suit my home's requirements?
Factors to consider when determining the appropriate size of an air conditioner for your home include its size, construction, insulation, and number of windows.
What is the optimal location for installing my air conditioner?
Proper positioning of both indoor and outdoor components of your air conditioning system is crucial for optimal performance.
In Mesquite and Plano, what type of system can provide the highest level of energy efficiency while also fulfilling my specific requirements?
Which type of air conditioner requires the least amount of maintenance and is easiest to service?
To ensure reliable performance from your air conditioning system, regular maintenance is essential. Be sure to determine the type of care required by the system you're considering and which Pro Service Plan would be the most effective. Don't hesitate to inquire about our Indoor Air Quality products.
Your health and well-being is our top priority. We offer the nation's leading tech in IAQ to keep your family running in perfect form year round with FERSA HVAC Heating & Air.
Proudly Serving Mesquite, Texas Since 2006
If your air conditioning system is not working properly, whether it's a broken A/F or condenser unit, an outdoor overflow valve leak, or simply not cooling, FERSA HVAC Heating & Air is here to help. Our team has the necessary skills, expertise, and integrity to promptly resolve any A/C issue you may be experiencing. In case of an emergency, our 24/7 hotline is always available, so don't hesitate to contact us for assistance.
At FERSA HVAC Heating & Air, we understand that heating problems can cause significant inconvenience. Fortunately, our experts can quickly identify and diagnose almost any issue with your heating system, and we offer detailed quotes to help you make informed decisions about repairing your furnace and getting it up and running again.
The health and well-being of our customers is our top priority at FERSA HVAC Heating & Air. That's why we offer a wide range of indoor air quality products to help ensure that your family stays in top form.