Serving Mesquite & Plano Since 2006
The

most trusted

Geothermal Heating & Cooling in DFW!
By taking advantage of the Earth's ability to absorb nearly 50% of solar energy, geothermal units can effectively heat and cool homes in Mesquite and Plano using the consistent temperature of 50°F to 70°F found underground. Compared to traditional heating and cooling systems, geothermal units can provide up to 60% energy savings. Additionally, geothermal systems don't rely on outdoor air like conventional heat pumps, and they don't have flames, flues, or loud outdoor equipment, making them more comfortable and convenient. Furthermore, these systems can offer heating, air conditioning, and hot water all in one compact unit.
Schedule Your Service Today!
Looking for a trustworthy team to Geothermal Heating & Cooling?
Schedule Service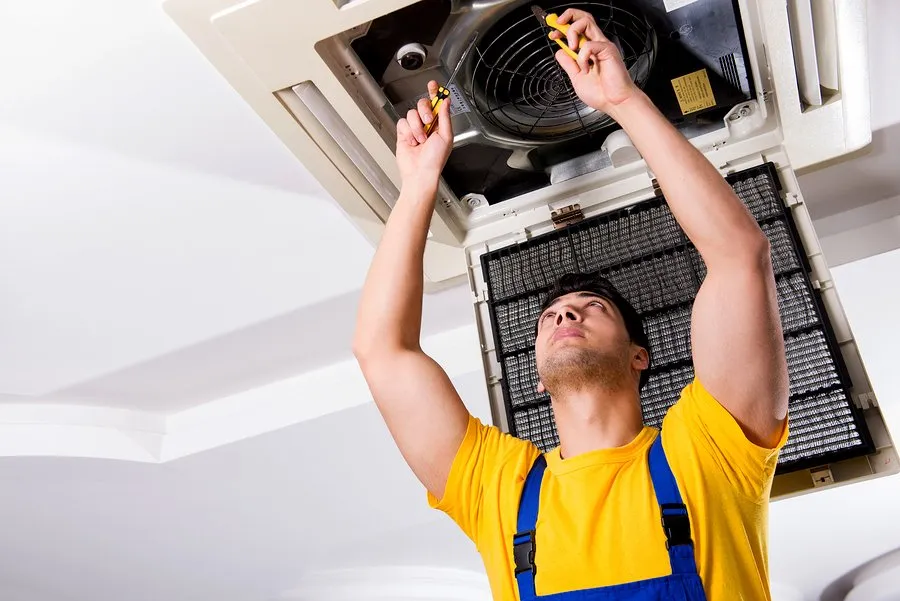 Why Choose a GeoElite® Dealer?
The independent distributors of ClimateMaster products partner with FERSA HVAC Heating & Air to offer high-efficiency ENERGY STAR® geothermal heating and cooling systems, units, and parts to homeowners in Mesquite and Plano. Our network includes trained and certified ClimateMaster GeoElite® Dealers who specialize in installing ClimateMaster units. Even if you already have a geothermal unit, our team can provide ongoing repair services and customer support to ensure your system continues to operate efficiently.
How Does It Work?
When it's hot outside, geothermal systems absorb the heat in your
home
and transfer it to an underground loop where that heat is then absorbed by the cooler earth. The geothermal
heat pump
uses the cool water returning from the earth to create cool, dehumidified air for your home.
When it's cold outside, geothermal systems absorb heat stored in the ground through water that circulates in its underground loop. The heat is carried to the geothermal heat pump where it's concentrated and distributed as warm, comfortable air throughout your home.
Advantages of a Geothermal System
Ready to be won over? A geothermal system has several key advantages over traditional heating and cooling units. Namely, geothermal systems boast increased:
Efficiency with Geothermal Systems
Compared to electrical heating, geothermal heating systems are three to six times more efficient, resulting in significantly lower electricity usage. A typical 1500 square foot home utilizing a geothermal heating and cooling system costs only $30-50 per month for heating and cooling in most climates across the United States.
Geothermal Systems are Safe and Reliable
Geothermal heating and cooling systems boast a simple design with minimal moving parts, increasing their reliability and ease of repair. They have an exceptional lifespan, surpassing most heating systems. The loop field's polyethylene pipe, which is used in most systems, comes with a 25 or 50-year warranty and can last up to 200 years. Furthermore, geothermal systems eliminate the risks associated with natural gas, such as carbon monoxide poisoning, and lower the risk of fires, which are more likely in homes equipped with gas furnaces or water heaters.
Convenience with Geothermal Systems
Geothermal heat pumps have the capability to provide hot water along with space heating and cooling for homes in Mesquite and Plano. With geothermal heating, the cost of hot water can be as low as a few pennies a day. Geothermal systems can also be used for pool heating. Additionally, they operate silently when installed both outside and inside the home, making them a great option for noise-sensitive areas. Lastly, geothermal equipment has a smaller footprint compared to traditional air conditioning units and furnaces, which makes them a practical option when space is limited.
Cost Savings with Geothermal
Geothermal systems may come with a higher price tag compared to conventional systems. However, the US government provides Federal Energy Tax Credits that can reduce installation costs by thousands of dollars. In the long run, utility cost savings are significant. Geothermal units typically pay for themselves within two to ten years of installation.
If you're interested in learning more about cost-effective, energy-efficient, and eco-friendly geothermal heat pumps for your Mesquite or Plano home, contact the experts at FERSA HVAC Heating & Air today. You can reach us at (214) 449-8475 or request a free estimate. Don't hesitate to inquire about our Indoor Air Quality products.
Your health and well-being is our top priority. We offer the nation's leading tech in IAQ to keep your family running in perfect form year round with FERSA HVAC Heating & Air.
Proudly Serving Mesquite, Texas Since 2006
If your air conditioning system is not working properly, whether it's a broken A/F or condenser unit, an outdoor overflow valve leak, or simply not cooling, FERSA HVAC Heating & Air is here to help. Our team has the necessary skills, expertise, and integrity to promptly resolve any A/C issue you may be experiencing. In case of an emergency, our 24/7 hotline is always available, so don't hesitate to contact us for assistance.
At FERSA HVAC Heating & Air, we understand that heating problems can cause significant inconvenience. Fortunately, our experts can quickly identify and diagnose almost any issue with your heating system, and we offer detailed quotes to help you make informed decisions about repairing your furnace and getting it up and running again.
The health and well-being of our customers is our top priority at FERSA HVAC Heating & Air. That's why we offer a wide range of indoor air quality products to help ensure that your family stays in top form.