Serving Mesquite & Plano Since 2006
The

most trusted

Humidifier Repair & Installation in DFW!
Humidifiers are an essential part of your home's furnace system in Mesquite and Plano, as they help maintain consistent humidity levels for year-round comfort. During winter months, moderate humidity levels can make your body feel warmer at lower temperatures, allowing you to set your thermostat lower without sacrificing comfort. At FERSA HVAC Heating & Air, we offer reliable humidifier solutions that deliver the right amount of moisture into the air. For more information and to schedule an appointment, please call (214) 449-8475.
Schedule Your Service Today!
Looking for a trustworthy team to repair your Humidifier?
Schedule Service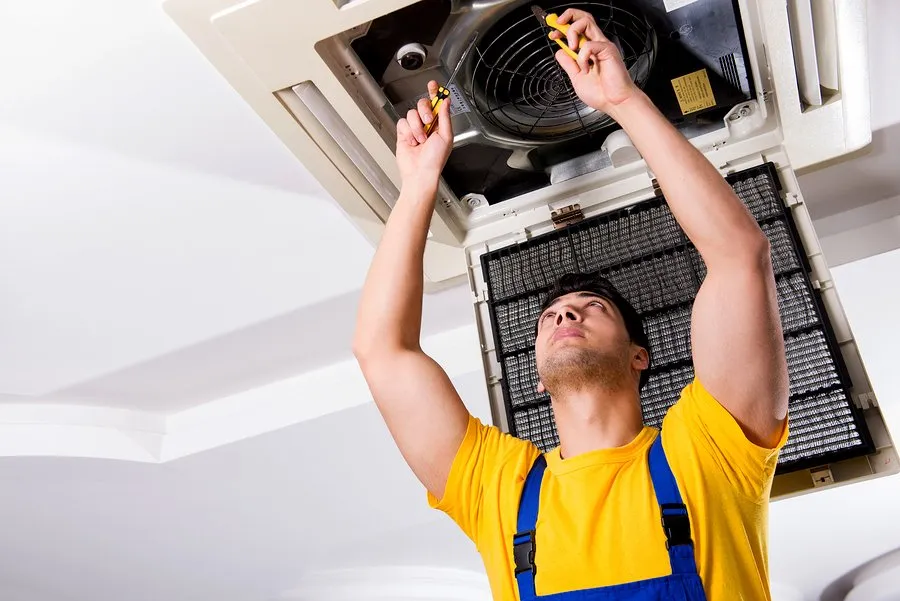 A variety of humidifiers is available, and your FERSA HVAC Heating & Air technician can help you to identify the best unit by the size of your home. Sizing is humidifiers is measured in Gallons Per Day (GPD). At time of this writing, we offer models from 12 GPD to 18 GPD.
Our licensed experts serve residential and light commercial customers across Greater Mesquite and Plano. We install units from
Amana
® and other top brands, and we repair all brands. Looking for service, too? Become a Pro Service Plan Member today.
My air conditioner is not keeping consistent temperatures.
Call FERSA HVAC Heating & Air at (214) 449-8475for a free estimate. We are known for getting it right the first time!
We look forward to delivering our award-winning service to your home! Don't hesitate to inquire about our Indoor Air Quality products.
Your health and well-being is our top priority. We offer the nation's leading tech in IAQ to keep your family running in perfect form year round with FERSA HVAC Heating & Air.
Proudly Serving Mesquite, Texas Since 2006
If your air conditioning system is not working properly, whether it's a broken A/F or condenser unit, an outdoor overflow valve leak, or simply not cooling, FERSA HVAC Heating & Air is here to help. Our team has the necessary skills, expertise, and integrity to promptly resolve any A/C issue you may be experiencing. In case of an emergency, our 24/7 hotline is always available, so don't hesitate to contact us for assistance.
At FERSA HVAC Heating & Air, we understand that heating problems can cause significant inconvenience. Fortunately, our experts can quickly identify and diagnose almost any issue with your heating system, and we offer detailed quotes to help you make informed decisions about repairing your furnace and getting it up and running again.
The health and well-being of our customers is our top priority at FERSA HVAC Heating & Air. That's why we offer a wide range of indoor air quality products to help ensure that your family stays in top form.