Serving Plano & Plano Since 2006
Prevent a

heat emergency

with furnace maintenance.
Dependability of your furnace is crucial, especially during cold winter temperatures. Often, homeowners tend to overlook their heating system until an emergency arises.
Avoid costly and stressful furnace emergencies by scheduling regular maintenance with the experts at FERSA HVAC Heating & Air. Our Furnace Tune-Up service ensures your furnace will operate at its best when you need it the most. We offer Pro Service Plans for convenient furnace maintenance and coupons & specials for affordable prices.
Schedule Your Service Today!
Looking for a trustworthy team to repair your Furnace Maintenance?
Schedule Service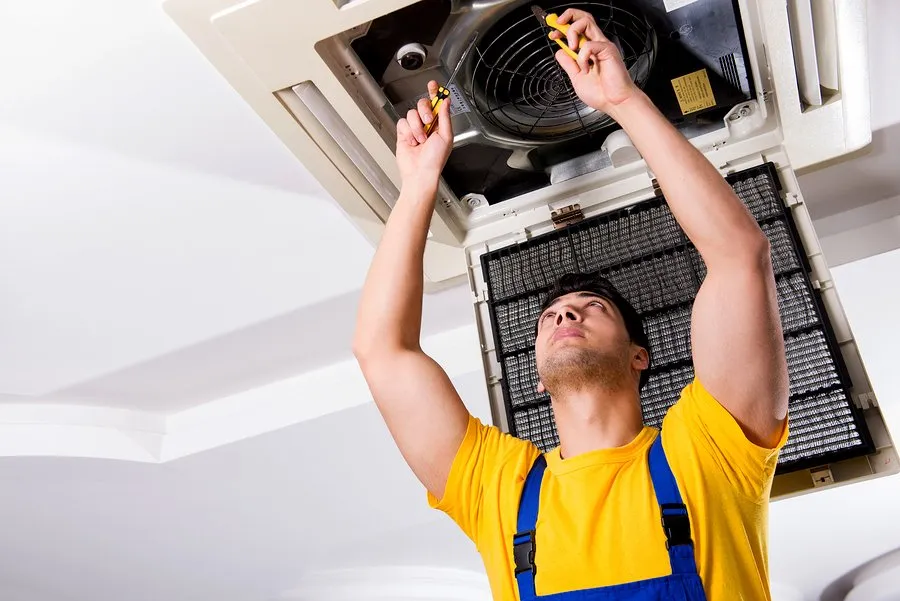 Why Furnace Maintenance is Important
Neglecting furnace maintenance is a common cause of up to 75% of no-heat calls during winter, as stated by experts. Furnace maintenance is not only crucial to prevent emergencies but also plays an essential proactive role in ensuring your furnace operates safely.
As furnaces are a costly investment, it is important to protect your investment and extend its lifespan through preventative furnace maintenance. It is worth noting that most furnace warranties require regular maintenance and inspection to avoid voiding the warranty. At FERSA HVAC Heating & Air, we offer Furnace Tune-Up services to help you maintain your furnace and comply with warranty requirements.
What Happens During Furnace Maintenance
It's ideal to schedule furnace maintenance in the fall, before the winter temperatures increase the demand on your system. When you schedule a tune-up with FERSA HVAC Heating & Air, our NATE-certified furnace technicians will:
Check the gas line and related components
Check condition of heat exchanger, flame sensor and motor
Ensure system is operating properly and safety
Check carbon monoxide levels
Inspect air filter and replace it if necessary Don't hesitate to inquire about our Indoor Air Quality products.
Your health and well-being is our top priority. We offer the nation's leading tech in IAQ to keep your family running in perfect form year round with FERSA HVAC Heating & Air.
Proudly Serving Mesquite, Texas Since 2006
If your air conditioning system is not working properly, whether it's a broken A/F or condenser unit, an outdoor overflow valve leak, or simply not cooling, FERSA HVAC Heating & Air is here to help. Our team has the necessary skills, expertise, and integrity to promptly resolve any A/C issue you may be experiencing. In case of an emergency, our 24/7 hotline is always available, so don't hesitate to contact us for assistance.
At FERSA HVAC Heating & Air, we understand that heating problems can cause significant inconvenience. Fortunately, our experts can quickly identify and diagnose almost any issue with your heating system, and we offer detailed quotes to help you make informed decisions about repairing your furnace and getting it up and running again.
The health and well-being of our customers is our top priority at FERSA HVAC Heating & Air. That's why we offer a wide range of indoor air quality products to help ensure that your family stays in top form.