Serving Mesquite & Plano Since 2006
When you need a

air conditioner replacement

there's a lot to consider.
Unlike a quick hardware store run or online purchase, air conditioner replacement is a more complex process. In many cases, you'll have to decide whether to repair an existing system, especially if it's old and inefficient. While it can be daunting to make a significant investment unexpectedly, it's essential to consider whether a repair is worthwhile.
At Mesquite and Plano, we don't just want to sell our customers a new air conditioner; we want to be your trusted source for top-notch advice, equipment, and service. If a repair is possible and worth the investment, we'll suggest that route. If it's not, we'll help you find an affordable replacement that meets your comfort needs. We also offer Pro Service Plans and coupons & specials to make air conditioner maintenance effortless and provide peace of mind.
Schedule Your Service Today!
Looking for a trustworthy team to repair your Air Conditioner Replacement?
Schedule Service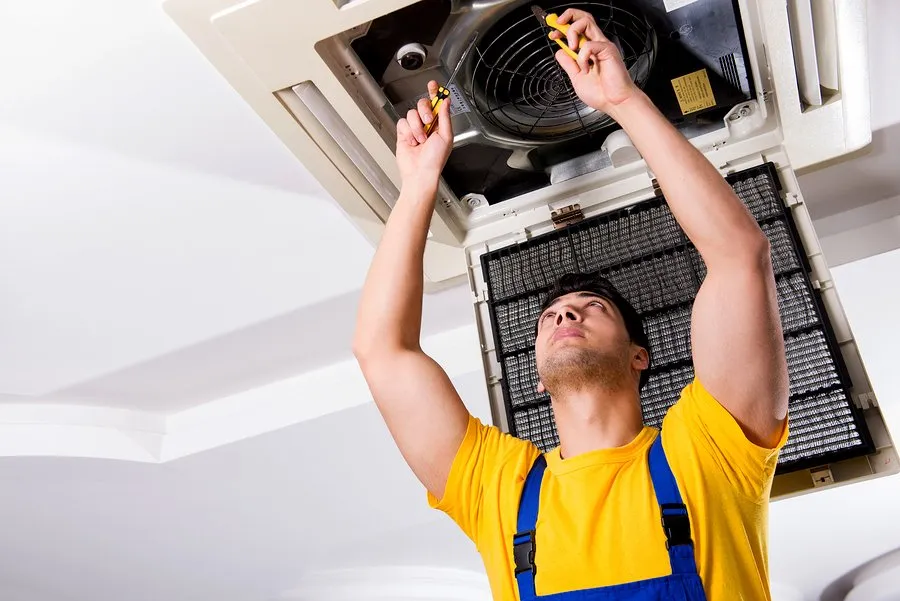 Should I Choose Air Conditioner Replacement or Repair?
The team at FERSA HVAC Heating & Air recognizes your predicament and is dedicated to offering a transparent and reliable assessment of your circumstances.
Factors to bear in mind when determining whether an air conditioner replacement is necessary typically include:
The age of your existing air conditioning system
Depending the temperatures in your part of the country and how often you use it, HVAC manufacturers say air conditioners should last 10-20 years
How often your system has needed repairs
If this not your first problem with your air conditioner, it could be a sign that bigger issues could be coming
The energy efficiency your current AC system
If your energy bills seem to be rising, even after considering increasing utility costs and usage, your AC system may be inefficient
Is your current air conditioner the right size and configuration for your home
If you have expanded your
home
, your current system may no longer be sufficient, or there may be new systems available that would work better for your home
Are there indoor air quality needs that need to be addressed
If you have allergies, your home seems excessively dry, or you have pets, you may need a humidifier or air purifier
How long you plan to remain in your home – if you plan to sell soon, consider that adding a high-efficiency HVAC system to your home could add up to 71% of the initial cost to your home's overall value
How long you plan to remain in your home
If you plan to sell soon, consider that adding a high-efficiency HVAC system to your home could add up to 71% of the initial cost to your home's overall value
Short-term versus long-term cost
You should balance the short term costs of repair with the long-term sustainability of your air conditioner Don't hesitate to inquire about our Indoor Air Quality products.
Your health and well-being is our top priority. We offer the nation's leading tech in IAQ to keep your family running in perfect form year round with FERSA HVAC Heating & Air.
Proudly Serving Mesquite, Texas Since 2006
If your air conditioning system is not working properly, whether it's a broken A/F or condenser unit, an outdoor overflow valve leak, or simply not cooling, FERSA HVAC Heating & Air is here to help. Our team has the necessary skills, expertise, and integrity to promptly resolve any A/C issue you may be experiencing. In case of an emergency, our 24/7 hotline is always available, so don't hesitate to contact us for assistance.
At FERSA HVAC Heating & Air, we understand that heating problems can cause significant inconvenience. Fortunately, our experts can quickly identify and diagnose almost any issue with your heating system, and we offer detailed quotes to help you make informed decisions about repairing your furnace and getting it up and running again.
The health and well-being of our customers is our top priority at FERSA HVAC Heating & Air. That's why we offer a wide range of indoor air quality products to help ensure that your family stays in top form.