Serving Mesquite & Plano Since 2006
Count on the experts who care for your

heat pump installation!
When it comes to installing a heat pump, it's essential to have a system that is both economically efficient and properly sized for your home's comfort needs, while also staying within your budget. At FERSA HVAC Heating & Air, we understand the importance of having a reliable heat pump that provides comfort for your home and family.
Our experienced team is dedicated to providing you with expert advice on choosing the best heat pump system for your specific needs and budget. We offer professional installation services that will ensure your system is installed correctly and functioning at its best. Additionally, we offer coupons and specials as well as Pro Service Plans to make maintenance of your new heat pump both worry-free and hassle-free. Contact us at (214) 449-8475 to schedule your heat pump installation today.
Schedule Your Service Today!
Looking for a trustworthy team to install your Heat Pump?
Schedule Service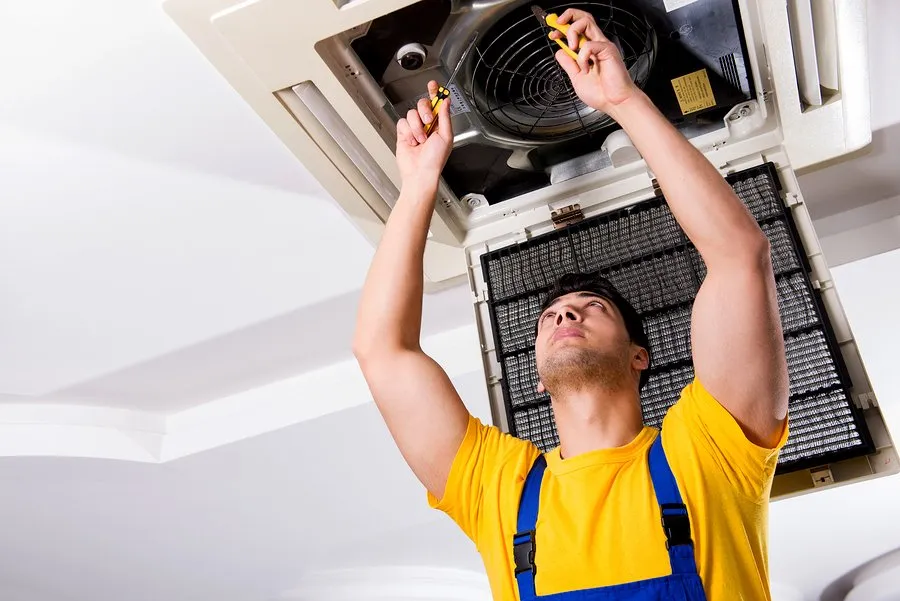 What to Consider with Heat Pump Installation
The best choice for your heat pump installation will depend on many things, including your home floor plan. You might want added home comfort features such as a humidifier or an indoor air quality system. Other factors to consider include:
Where should your indoor unit be located?
Consider the layout of your home, number of floors, air flow patterns, and try to find a location that works with your home's design. The experts at Hauser Air can help you define your needs.
Where should your outdoor unit be located?
Ductless outdoor heat pumps offer great installation flexibility. Consider things like interference with landscaping, walkways, windows, and doors.
What system will be most energy-efficient and also meet my needs?
Heat pumps have SEER ratings like air conditioners and Heating Seasonal Performance Factor (HSPF) ratings for measuring heating efficiency. Look for higher SEER and HSPF ratings for greater energy savings.
What type of heat pump is easiest to service and maintain?
Be sure you can count on your heat pump,
heat pump maintenance
is a must; find out what type of care the system you are considering requires or how much a Pro Service Plan will be. Don't hesitate to inquire about our Indoor Air Quality products.
Your health and well-being is our top priority. We offer the nation's leading tech in IAQ to keep your family running in perfect form year round with FERSA HVAC Heating & Air.
Proudly Serving Mesquite, Texas Since 2006
If your air conditioning system is not working properly, whether it's a broken A/F or condenser unit, an outdoor overflow valve leak, or simply not cooling, FERSA HVAC Heating & Air is here to help. Our team has the necessary skills, expertise, and integrity to promptly resolve any A/C issue you may be experiencing. In case of an emergency, our 24/7 hotline is always available, so don't hesitate to contact us for assistance.
At FERSA HVAC Heating & Air, we understand that heating problems can cause significant inconvenience. Fortunately, our experts can quickly identify and diagnose almost any issue with your heating system, and we offer detailed quotes to help you make informed decisions about repairing your furnace and getting it up and running again.
The health and well-being of our customers is our top priority at FERSA HVAC Heating & Air. That's why we offer a wide range of indoor air quality products to help ensure that your family stays in top form.