Serving Mesquite & Plano Since 2006
What to consider with

Heat Pump Replacement
If you're struggling with the decision to repair or replace your heat pump, let the experts at FERSA HVAC Heating & Air help. We understand that purchasing a new heat pump can be a significant investment, which is why we'll always give you our honest and professional opinion.
Our team will assess the condition of your heat pump and provide you with all available options, including repair and replacement. If we believe that replacement is the most cost-effective choice in the long run, we'll guide you through the selection process to ensure you get a heat pump that meets your needs and budget.
At FERSA HVAC Heating & Air, we don't just stop at installation. We also offer maintenance services, coupons & specials, and Pro Service Plans to keep your heat pump running efficiently and effectively. Contact us at (214) 449-8475 to schedule an appointment with one of our heat pump experts.
Schedule Your Service Today!
Looking for a trustworthy team to replace your Heat Pump?
Schedule Service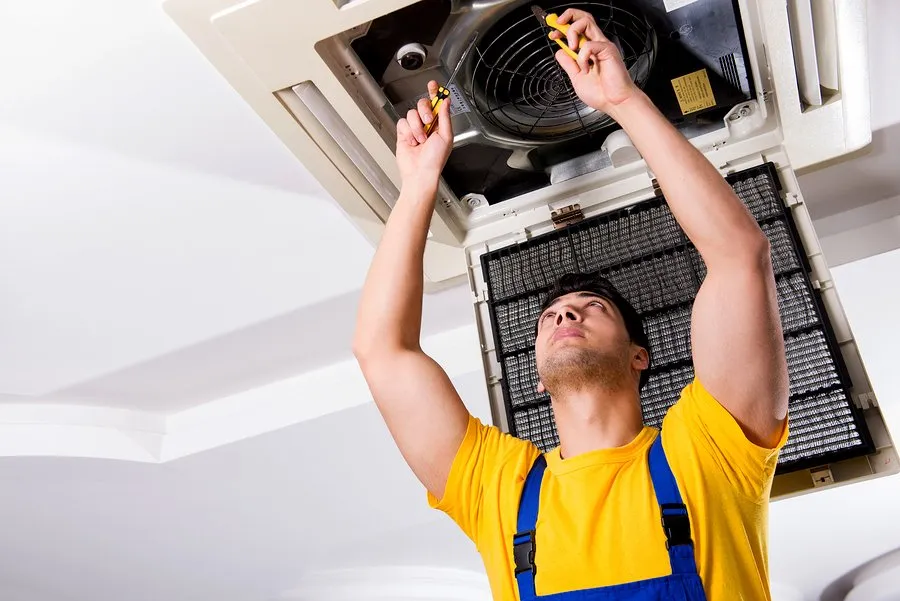 Should I Go with Heat Pump Replacement or Repair?
Making a decision between repairing or replacing your heat pump can be difficult. At FERSA HVAC Heating & Air, we understand this dilemma and are committed to providing you with an honest and informed assessment of your situation. When weighing your options, there are several factors to consider:
How old is your heat pump?
Depending on several factors, the life expectancy of a heat pump ranges from 10 – 15 years.
Has your heat pump has needed repairs often?
If this not your first problem with the system it could be a sign that more problems will occur.
Is your heat pump still energy efficient?
If your energy bills seem to be rising, even after considering rising utility costs and usage, your heat pump may need to be replaced.
How long do you plan to remain in your home?
Consider that adding a high-efficiency heat pump can make your
home
more desirable to buyers and more likely to pass inspection. Don't hesitate to inquire about our Indoor Air Quality products.
Your health and well-being is our top priority. We offer the nation's leading tech in IAQ to keep your family running in perfect form year round with FERSA HVAC Heating & Air.
Proudly Serving Mesquite, Texas Since 2006
If your air conditioning system is not working properly, whether it's a broken A/F or condenser unit, an outdoor overflow valve leak, or simply not cooling, FERSA HVAC Heating & Air is here to help. Our team has the necessary skills, expertise, and integrity to promptly resolve any A/C issue you may be experiencing. In case of an emergency, our 24/7 hotline is always available, so don't hesitate to contact us for assistance.
At FERSA HVAC Heating & Air, we understand that heating problems can cause significant inconvenience. Fortunately, our experts can quickly identify and diagnose almost any issue with your heating system, and we offer detailed quotes to help you make informed decisions about repairing your furnace and getting it up and running again.
The health and well-being of our customers is our top priority at FERSA HVAC Heating & Air. That's why we offer a wide range of indoor air quality products to help ensure that your family stays in top form.